Window tinting is a popular modification for vehicle owners in New York, providing both aesthetic appeal and practical benefits. Tinted windows can enhance privacy, reduce glare, and protect the interior from harmful UV rays. However, finding a reputable and reliable window tinting service in New York can be challenging. Here are some tips to help you find the best window tinting service for your vehicle.
Research and Reviews
Start by searching online for window tinting services in your area. Look for businesses with positive reviews on platforms like Google, Yelp, and Facebook. Pay close attention to the feedback from previous customers, particularly those who have had their vehicles tinted recently. This will give you a better idea of the quality of work and customer service provided by each business. There are also window tinting review websites, such as New York Window Tint, that can provide you with detailed information about window tinting businesses in your area. They also have information about the New York window tint law and how much it costs to have your windows tinted. These sites are great resources for gathering all of the information you need to make an informed decision.
Ask for Recommendations
Word of mouth is a powerful tool when it comes to finding a good service provider. Ask friends, family, and colleagues who have had their windows tinted for their recommendations. They can provide valuable insights regarding the quality of the tint, the installation process, and the overall experience with the service provider.
Check for Certifications and Experience
Choose a window tinting service that has certified technicians and a proven track record of experience. Look for businesses that are members of professional associations, such as the International Window Film Association (IWFA). This demonstrates a commitment to industry standards and best practices. Additionally, inquire about the technicians' experience and training to ensure they have the necessary skills to provide a high-quality tint job.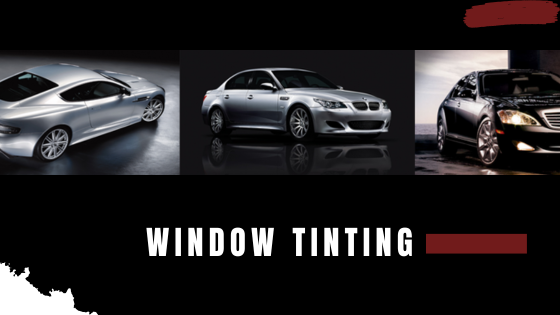 Compare Prices and Warranties
Obtain quotes from multiple window tinting services to compare prices and packages. Keep in mind that the cheapest option may not always be the best choice. Look for a service provider that offers a reasonable price for high-quality materials and installation. Additionally, inquire about warranties on both the tint film and the installation. A reputable window tinting service should stand behind their work and offer a warranty to protect your investment.
Visit the Shop
Before committing to a window tinting service, visit the shop in person to inspect their facilities and meet the staff. A clean and organized shop is a good indication of professionalism and attention to detail. Take this opportunity to ask any questions you may have about the tinting process, materials used, and what to expect during and after the installation.
Examine their Portfolio
A reputable window tinting service should have a portfolio showcasing their previous work. Reviewing their portfolio will give you an idea of the quality and consistency of their tint jobs. Look for vehicles similar to yours to get a better sense of how the finished product will appear on your car.
Conclusion
By following these tips, you can find a reliable and professional window tinting service in New York that will provide a high-quality tint job for your vehicle. With the right research and due diligence, you can enjoy the benefits of tinted windows and enhance the appearance of your car with confidence.