Cocaine addiction is a complex and pervasive problem that affects countless individuals and families across the world. Among the many treatment approaches available, Cognitive Behavioral Therapy (CBT) has been proven to be one of the most effective tools in combating this devastating disease.
Cognitive Behavioral Therapy at Cornerstone Healing Center
Cognitive Behavioral Therapy is used to treat cocaine addiction, and it is a core component of the comprehensive recovery program at Cornerstone Healing Center. CBT, a form of psychotherapy, aids individuals in identifying, tackling, and modifying detrimental thought patterns and behaviors that fuel their dependency on cocaine.
Cornerstone Healing Center in Arizona employs a team of highly trained professionals who specialize in the treatment of cocaine addiction. Their staff uses CBT to help clients recognize their triggers, modify their thought patterns and behaviors, and create healthier responses to stressful situations.
Understanding Cognitive Behavioral Therapy
Cognitive Behavioral Therapy is a form of psychological treatment that has been extensively researched and demonstrated to be effective in treating a variety of mental health disorders, including substance use disorders like cocaine addiction. Based on the cognitive model, CBT asserts that our thoughts, feelings, and behaviors are all interconnected, thus targeting maladaptive thought patterns can lead to lasting changes in behavior and overall well-being.
In the context of cocaine addiction, CBT seeks to identify and modify the cognitive and behavioral processes that maintain the cycle of addiction. By teaching individuals to recognize, challenge, and replace distorted thoughts and beliefs, they can regain control over their behaviors and decrease their reliance on the drug.
Strategies and Techniques
CBT is a highly structured, goal-oriented therapy that can vary in duration but typically involves regular sessions with a therapist. Various techniques are employed to help individuals overcome cocaine addiction, including:
Cognitive restructuring: This involves identifying and challenging irrational or distorted thoughts that contribute to drug cravings and use. For example, an individual may believe that cocaine is the only way they can cope with stress, but in therapy, this belief will be dissected and replaced with healthier coping mechanisms.
Skills training: CBT equips individuals with concrete tools and coping strategies that can be practiced and deployed in real-life situations. Individuals learn relaxation techniques, assertiveness skills, and drug refusal strategies, among others.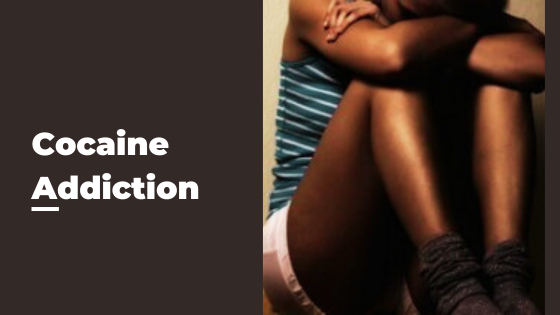 Exposure and response prevention: Individuals are gradually exposed to situations or cues that trigger their cravings, with the goal of teaching them how to resist the temptation to use. Over time, this can help weaken the association between the triggers and drug use.
Problem-solving: By breaking down problems into more manageable steps and brainstorming solutions, individuals learn to better cope with challenges that may lead to drug use.
Relapse prevention: CBT stresses the importance of developing a robust relapse prevention plan, which may include identifying high-risk situations, maintaining a healthy lifestyle, and forming a supportive network.
The Benefits of CBT for Cocaine Addiction
CBT has been shown to be highly effective in treating cocaine addiction and boasts a number of benefits:
It is applicable to diverse populations and can be tailored to individual needs.
It is evidence-based, meaning that its effectiveness is supported by a wealth of scientific research.
CBT can help address co-occurring mental health disorders that often accompany addiction.
Skills learned in CBT have long-lasting effects and continue to benefit individuals even after therapy is completed.
Cornerstone Healing Center's Holistic Approach
At Cornerstone Healing Center, they recognize that sustained recovery from cocaine addiction involves treating the whole person. In addition to CBT, their comprehensive addiction treatment program incorporates:
Individual, group, and family therapy
12-step support groups
Mindfulness and meditation practices
Nutritional and physical wellness programs
In Conclusion
By addressing the underlying issues that contribute to addiction and equipping individuals with the tools they need to maintain lasting recovery, Cornerstone Healing Center provides a supportive and transformative environment for reclaiming one's life from the grips of cocaine addiction.