It's an acronym for Search Engine Optimization. Which leads us to the next question, what in the world is Search Engine Optimization? It's a technical term for methods to use on your website pages to make it search engine friendly.
Notice I said website pages and not website. That's a point often over looked by many new website owners. The search engines look at website pages, not the entire website. Each page within your website is scrutinized on it's information, not the website as a whole.
In order for the search engines to properly understand what content or what your website page is about it uses software programs called bots to come and scan your website. These bots look for information that will help the search engine determine your subject matter. So that when a user of the search engine enters a keyword or phrase, they can display website pages that have that information and subject matter.
So every website owner should want the search engines to know exactly what the nature of their website page is about. Sometimes words or phrases may not be enough to indicate the subject matter since there is some particular aspect of the subject searched on most queries or searches.
Case in point, if I search on the term Red Salmon, there could be many aspects I might be looking for such as recipes, how to catch, nutritional value, etc. So when I get the results, they might be overwhelming in that they cover too much territory. So I search again for Red Salmon recipes, Red Salmon Lures, or Red Salmon with specific results I'm looking for.
On the website side, your website page may be about Red Salmon but you want the search engines to know that you are also about catching Red Salmon. So you want to be listed under the lure search, but not the recipe search. You have to create your website page so that the search engine knows this additional information.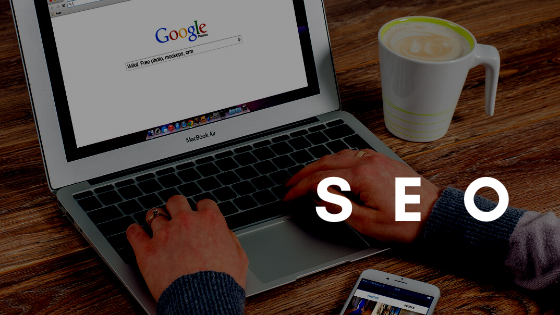 So it's the website owner's responsibility to communicate his true subject so that the search engine can list his/her website page under the proper search terms. But, there are a few "gotchas" in this plan. Early on website owners got a little carried away with this keyword or phrase concept and "stuffed" their websites full of keywords. And to make it worse, used keywords that may not apply to the real content of the website pages.
So the search engines got much more sophisticated in their review of the web pages. They added additional capabilities to the criteria like supporting terms (terms that would normally be associated with a particular search keyword or phrase) and links to from like website pages that also were of the same content. The true nature of all aspects used to determine the content is not public, due to the fact that many would once again try to misrepresent or trick the search engines.
On Google alone there are supposedly over 200 different aspects used to determine the true content and value of each website page. MSN and Yahoo also have their set of bots and although different, use many of the same factors. Every little detail is analyzed by the website owners to try and determine exactly how to be correctly served, and any advantage is the Holy Grail of search engine optimization. And it is getting more and more technical everyday, the search engines never sit still, they are always working to improve the value of the search results to the user as explained in these 5 major SEO concepts.
So the game began, the website owners trying to figure out how to provide the information the search engines want, and the search engines keeping the methods they use to determine the value and content secret. Search engine traffic is critical to most websites so that they can reach as many as possible with the message, and sell their products or services, or whatever.
The search engine optimization, or SEO arena began out of this ongoing battle to get better rankings (be listed in search results under the terms you want and as close to the top as possible). The numbers are dramatic, being on the first page can be worth $1000's and in some cases millions of dollars.
So is SEO important? Well, anytime there's money involved it's important. And considering that some search terms might have billions of results, getting highly ranked is tricky these days. Even the smallest advantage is worthwhile. And with over 200 different factors to deal with, it's never easy.