Google Ads can be a powerful tool to drive traffic to your website and increase conversions, but sometimes, despite putting in effort and resources, businesses may not see the desired results. Here are some possible reasons why your Google Ads may not be working:
Poor Ad Quality
One of the most common reasons your Google Ads may not be working is poor ad quality. Your ads may not be engaging enough to attract clicks, or they may not effectively communicate your message. To improve ad quality, you can try using more compelling language, including a clear call-to-action, and testing different ad formats.
Bad Keyword Selection
Choosing the right keywords is crucial for the success of your Google Ads campaign. If you are targeting the wrong keywords, your ads may not be reaching your target audience. You can use tools like Google Keyword Planner to research the best keywords to target for your business.
Poor Landing Page Experience
Once someone clicks on your ad, they should be directed to a relevant and user-friendly landing page. If your landing page is confusing, slow, or irrelevant, visitors may leave without taking any action. Make sure your landing page is optimized for conversions and provides a clear path for visitors to take action.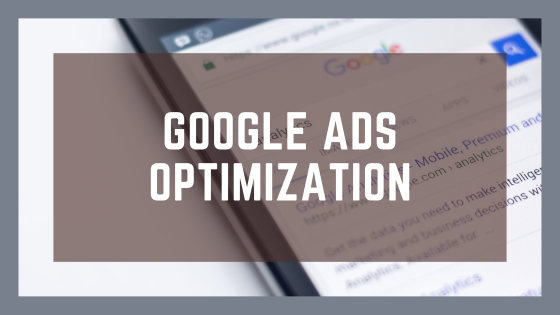 Improper Targeting
If your targeting is too broad, your ads may be reaching people who are not interested in your products or services. On the other hand, if your targeting is too narrow, you may be missing out on potential customers. Make sure you are targeting the right audience with the right message.
Limited Budget
Having a limited budget can be a challenge when it comes to Google Ads. Bidding too low on keywords, can cause your ads to show up with very low impressions, which in turn will lower your click-through rate (CTR). It could even lead to your Google ads not showing up at all.
If you are not getting enough impressions, then you cannot expect to get any clicks. You can try increasing your budget or adjusting your bidding strategy to improve the performance of your ads.
Competition
If your industry is highly competitive, it may be difficult to stand out with your Google Ads. You can try differentiating your ads with unique messaging or targeting a specific niche within your industry.
Conclusion
There can be many reasons why your Google Ads may not be working, but by analyzing and addressing these issues, you can improve the performance of your campaigns. It is important to continually monitor and optimize your ads to ensure they are reaching the right audience and driving conversions for your business.