In the vast world of counseling and therapy, there exists an array of professionals who cater to the diverse needs of individuals seeking mental health support. Among these professionals, two distinct categories often spark curiosity: certified Christian counselors and regular counselors. While both types of counselors possess the skills and knowledge required to help people navigate life's challenges, their approaches can differ significantly.
Foundational Beliefs and Principles
Certified Christian counselors integrate their faith and Biblical teachings into their therapeutic approach. They believe that understanding and incorporating Christian principles can offer profound insights and guidance for individuals struggling with various issues. These counselors often use scripture to provide a framework for clients to explore their beliefs, values, and purpose in life.
On the other hand, regular counselors adhere to a more secular perspective, employing evidence-based methods and theories drawn from psychology and related disciplines. While they may be open to discussing spirituality or religion if it is relevant to the client's concerns, their primary focus remains on utilizing established therapeutic models and techniques.
Educational and Certification Requirements
To become a certified Christian counselor, counselors must undergo specialized training in addition to their standard education. This specialized training focuses on integrating Christian faith and principles into therapeutic practice. Many Christian counselors hold certifications from organizations such as The American Institute of Health Care Professionals. These certifications ensure that the counselor has the knowledge and skills to provide faith-based counseling effectively.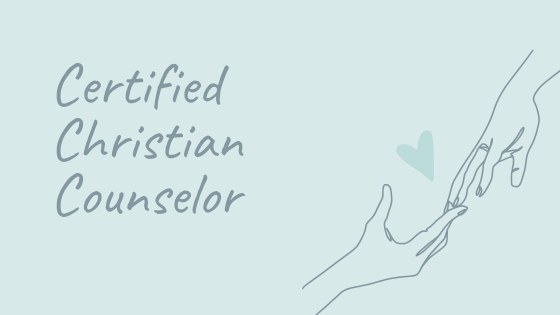 Regular counselors, on the other hand, obtain their education and licensure through secular channels. They must meet specific educational requirements, complete supervised practice hours, and pass a licensure examination to practice professionally. While some regular counselors may have a personal faith or spiritual background, their training and certification do not specifically emphasize religious or spiritual elements.
The Therapeutic Environment
Certified Christian counselors often create an environment that emphasizes the importance of faith and spirituality. Prayer, scripture reading, and discussions about God's role in the client's life may be routine components of the counseling process. In some cases, Christian counselors may work within a church or religious institution, further reinforcing the centrality of faith in the therapeutic relationship.
In contrast, regular counselors typically maintain a more neutral therapeutic environment. They focus on evidence-based practices and may utilize various therapeutic modalities such as cognitive behavioral therapy, psychodynamic therapy, or humanistic approaches. While they may be open to discussing spirituality or religion as it pertains to the client's concerns, it is not the central focus of the therapeutic process.
Conclusion
The primary differences between certified Christian counselors and regular counselors lie in their foundational beliefs, educational and certification requirements, and therapeutic environments. For individuals seeking counseling, understanding these distinctions can help them make informed decisions about the type of professional best suited to their unique needs and preferences. Ultimately, the right counselor will be the one who aligns with the client's values and provides the most effective support on their journey towards healing and growth.