Surrogate mothers come from all walks of life and ages, although they are typically between the age of twenty one and forty. The majority of them have graduated from high school at the very least and have already had their own children. It is rarer for a woman to choose to offer her body for surrogacy if she has never before had a child. In addition, the majority of surrogate mothers are married and work full time jobs. As stated above, some women do this tremendous act to earn money while others do it for nothing but the gratification that the act of giving life brings them.
How Much Does Surrogacy Cost?
If you are using an altruistic surrogate you may not have to worry about cost. While this type of surrogate does not require payment, the intended parents can choose to pay for certain things. However, if a commercial surrogate is being used then costs must be calculated. The costs will vary in different situations. However, according to the statistics on the national averages for surrogate costs, the typical compensation is between twenty and twenty-seven thousand dollars. Keep in mind that if an egg or sperm is also needed to make surrogacy possible than the cost can rise up by the thousands.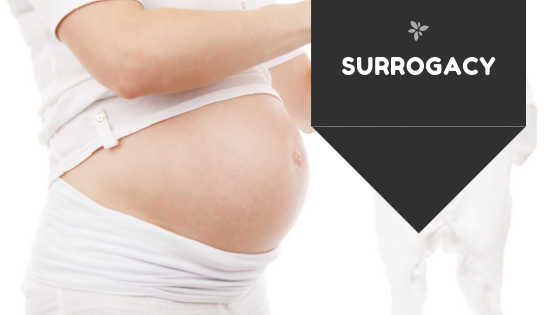 Another cost to surrogacy is the in vitro implantation if the biological mother's egg is being used along with the biological father's sperm. If the surrogate is using her own egg there is still the process of fertilization with the biological father's sperm. This is separate from the commercial surrogate cost. The average cost for these types of procedures ranges between fifteen and thirty thousand dollars, depending on the location you choose. For example, surrogacy hospital in Bangladesh is way cheaper than a surrogacy hospital in US. Also consider the fact that not every implantation will end in pregnancy. This means these costs may have to be incurred more than once before conception actually occurs. In the end, the entire process may cost as much as one hundred and twenty thousand dollars. For those who deeply desire a child every penny is worth the cost.
In addition, many people go into counseling before entering into a surrogate commitment at the advice of their medical professionals or by their own accord. The entire process, while a hopeful and happy time, can be very stressful, overwhelming and emotionally trying. Having a solid support system in place is vital to making the experience a good one with a happy ending for all who are involved.