Perceived threats or instances where you are worrying about something is what brings on anxiety, but anxiety disorder is the feeling that everything with you is out of whack. Your mind is playing games with you in the worst way. You will second guess yourself on everything and it will cause you only more stress. The trick to anxiety disorder is that once you get the ball rolling then each step triggers another step to keep you worrying, to keep you coming up with worst case scenarios and to keep you in a constant state of depression and worry.
Anxiety disorder is not like shyness or just being a little anxious, it is things completely being blown out of proportion so that you make them appear bigger than what they actually are. You experience heavy heart beats, hard breathing and a feeling of dizziness in some cases. Everything you are experiencing is imagined and must be called into question. Think of it as you seeing a dog and having a mortal fear that the dog is going to kill you, so you start to run away, when you finally decide to stop running you look and see that the dog is just a little puppy chasing you. As silly as this may sound this is what anxiety disorder is. You are imagining things that are not real and you're making little things into big things.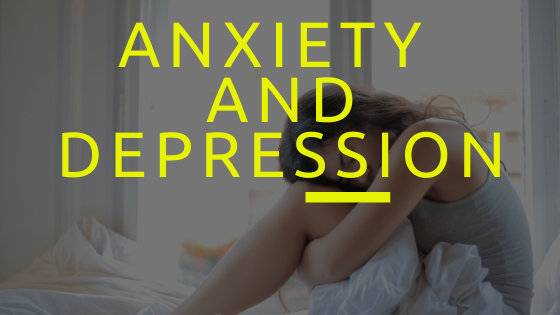 Each step triggering the next:
You have the power to stop your own worries before they start. If you spend time worrying then you are not doing anything to prevent the worry. People who suffer from anxiety disorder are so worried that they are frozen from taking any action. The only action they want to take is to run from the situation or avoid it altogether. This will make you feel depressed because you will hate yourself for being scared. You see how it all starts at the beginning? You have the power to eliminate any worry you have by taking the necessary action to ensure that whatever situation you are worried about never comes to pass.
Anxiety makes you feel powerless:
The feelings of powerlessness that are associated with anxiety are brought on by the reaction to the anxiety. Both of these are related to each other, if you are afraid of something or worried then you seek to avoid it and when you seek to avoid it the problem doesn't go away, it only gets bigger until it become the exact problem you are worrying about. Take back your power by being in control of the situation. Know that nothing bad is going to happen to you; even if it does it is not the end of the world.
If your anxiety disorder is really bad then you may need to talk to a doctor to get a little help from therapist as you can read from in-focus.com.sg. Sometimes this may be just what you need to take back control. Do not be ashamed of telling a professional, anxiety disorder can be a real problem because it will lead to you living a life of worry and fear, all imagined.