What's the whole point of wearing Christian Clothing? The point is to proclaim the truth that Jesus is the Way, the Truth, and the Life, and that through Him we can have salvation from our sins. We live in a world full of lost souls and God has called us to be light and salt in this dark world.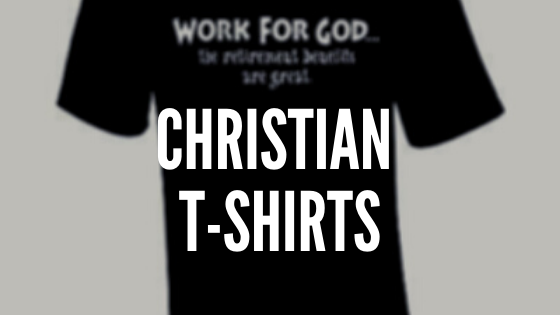 Christian t-shirts are a solid way to ensure you are ready in season to share the hope that is in you. Know why? Because many, if not all, Christian t-shirts are ice breakers and conversation starters as described in www.uberant.com/article/694820-put-on-christian-t-shirts-/ article. If you are walking around with something intriguing on your chest, people are gonna ask. "Hey, what's that mean?"
YIGS or "Year I Got Saved" shirts are one example of shirts useful for sharing one's testimony. The acronymn in and of itself begs the question. For me, I cannot remember the exact year because it was when I was young, but I can approximate. No matter when you got saved, the important thing is that you are. So, go out and preach the gospel, do the work of an evangelist, fulfill the great commission…there are billions of souls that still need YIGS.