Many people wear dentures to replace missing teeth, whether a few or an entire set. However, if dentures are ill-fitting they can be uncomfortable and may even cause further damage to the gums and jawbone. It is also difficult to chew food properly with loose dentures and there is the risk of food getting under the denture, which may lead to dental problems such as gum disease. Irritations and cuts to the gum often occur if your dentures fit incorrectly and there is an increased risk of bone loss when you wear unfixed dentures.
Dental implant retained dentures
Dental adhesives are often recommended to secure loose dentures, but they can be sticky, messy and often unsuitable for the job. Dental implants on the other hand provide a fixed and permanent base, onto which your dentures can be securely fitted.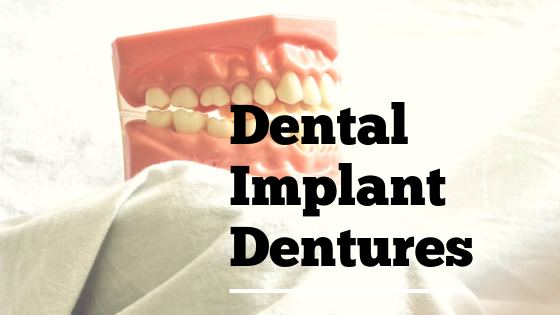 Having dental implant surgery is a simple but lengthy process, which is used to replace missing or damaged teeth. The surgery involves your dentist drilling small holes into your jawbone into which they place the dental implants. These implants are then left to fuse with the bone, to form a strong base for your replacement teeth. Dental implants last a great deal longer than other restorative methods such as dentures and bridges, because they not only replace the missing tooth, but also the missing root. The healing time for dental implants is usually 3-6 months, after which your dentures are fitted securely to the abutments and you will usually require six dental implants per arch to secure a denture.
Hybrid dentures coupled with dental implants are stabilized and rooted, removing all of the problems associated with loose dentures. However, they can get damaged as well. Fortunately, there are a lot of dental labs providing hybrid denture repairs. Dental implants also prevent bone degeneration, to maintain the strength and structure of your jaw.